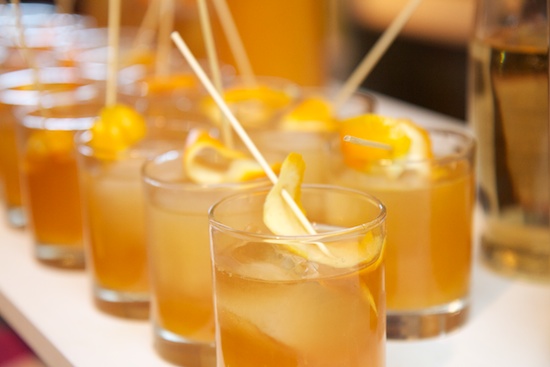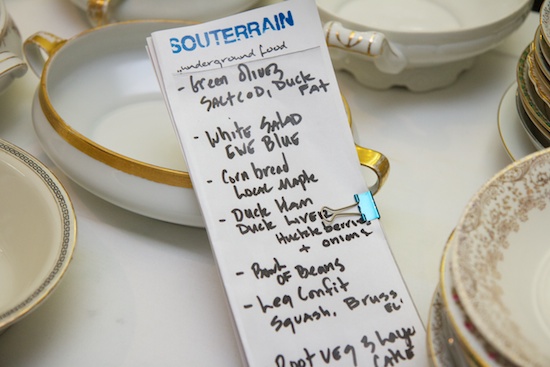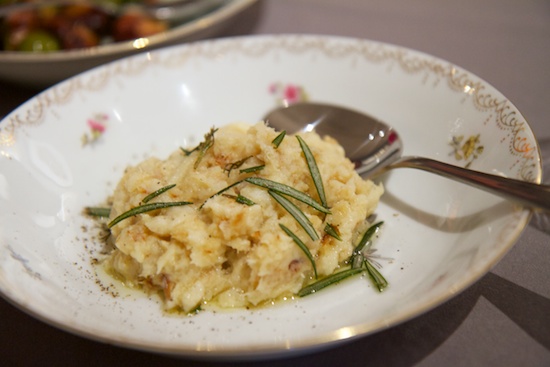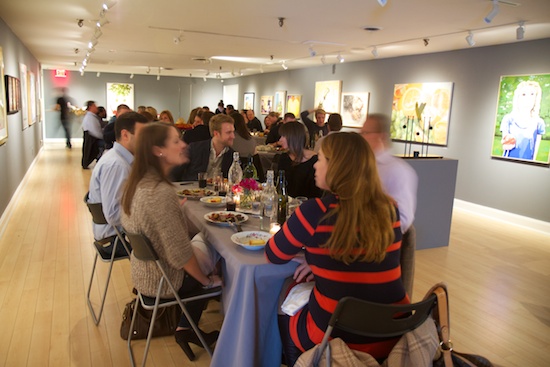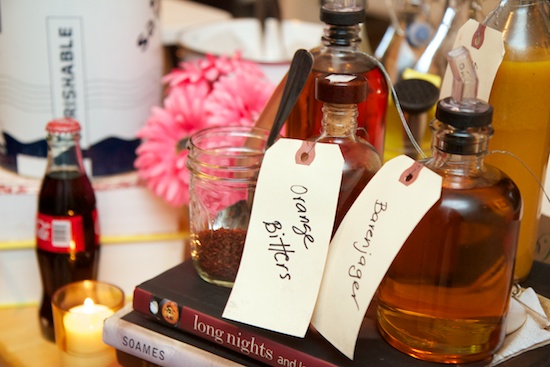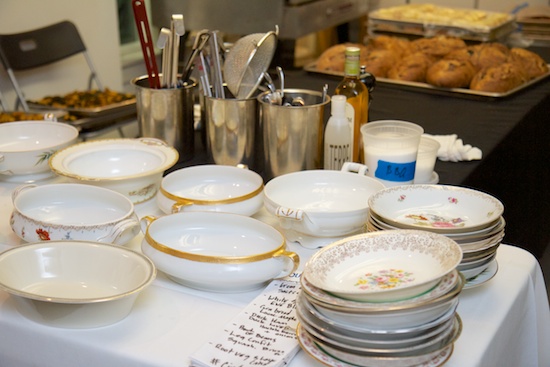 Bill Taibe and his team of chefs hosted Souterrain Sunday night, #5 in his series of underground pop-up dinners featuring local ingredients, unexpected locations, and good company. Ironically, Souterrain #5 was originally scheduled during last October's spectacular Nor'easter, and while Halloween did go on, Souterrain had to be cancelled. This year, dinner prevailed, and guests were delighted to find themselves at The Westport Arts Center on the last day of the appropriately themed FOODIES art exhibit. (The location is only divulged 12 hours before the event).
Bill Taibe considers Souterrain his "third restaurant, one without walls, where people come together at communal tables and share a unique culinary experience." The menu for Souterrain does not always follow a strict narrative, but Sunday's meal was truly an ode to duck. Green olives with roasted garlic cloves were cooked in duck fat. There was Duck Ham, Duck Liver & Huckleberries, and a spectacular Duck Confit. Corn bread drizzled with maple syrup paired beautifully with the foie and huckleberries, and a Brandade (Salt Cod Puree) made it into the first course, providing a taste of the sea. John Baricelli, of Sono Baking Company, even created a special olive bread for the evening. VIEW PHOTO GALLERY
After some words of thanks to Westport's First Selectman, Gordon Joseloff, who was in attendance, the last course was served...Root vegetable three layer cake, a lightly sweet, but refreshingly non- cloying finale.
To get your name on the email list for the next Souterrain, contact: ffoodllc@optonline.net.
---