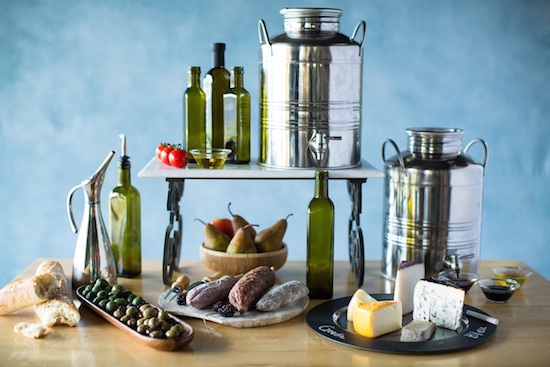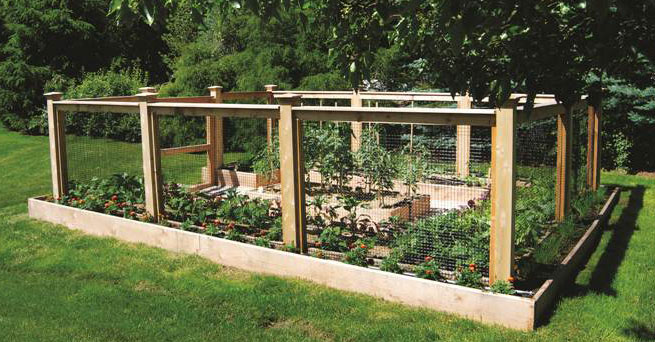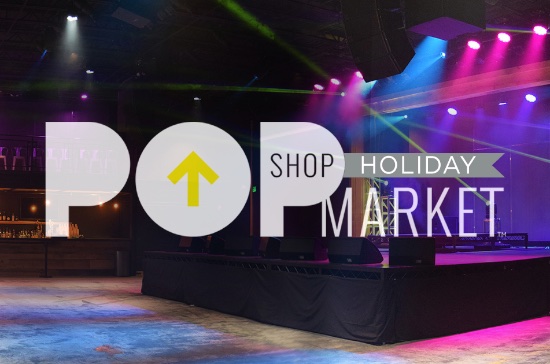 "At the end of the day, people won't remember what you said or did, they will remember how you made them feel." said the incomparable Maya Angelou. Well, we couldn't agree more! So this holiday season, we know that when you give some of these gifts that we have found (along with a wide smile, a big hug and happy greetings!), the lucky recipients will surely be feeling the love. Happy them, happy you. Happy holidays, everyone!
Here are 16 creative and delicious local CT gifts for the food lover in your life.
Connecticut Cookie Company
www.ctcoco.com
This Martha Stewart American Made 2014 Nominee brings homemade treats to your doorstep, right down to the special "Grandma's hometown vanilla" that is in every batch, made from an old-time recipe straight out of the heartland of Indiana. Your holiday sweet tooth (or the lucky recipients on your list) will be more than satisfied with their "Quick Fix" almond toffee brittle that has Belgian dark chocolate and sea salt on a graham cracker bottom. Can't find the perfect gift? Go for their Cookie of the Month (6 months) or a giant (and we mean giant) chocolate chip cookie. The Quick Fix gift box (if you dare give it away) or a bottle of that pure, pure, pure vanilla is a thoughtful gift for a hostess or a baker. Don't forget the coconut macaroons (gluten-free) for Hanukah!
What's not to love about toasted, chewy coconut? Every little thing is made from scratch and made-to-order. Just like Grandma did it. They will even ship all over the country. Ok, maybe Grandma didn't do that.
Fairfield and Greenwich Cheese Company
2090 Post Road, Fairfield
154 East Putnam Avenue, Greenwich
At Fairfield and Greenwich Cheese Company, they are passionate about real food. Their food comes from the heart as well as the hands. With products from American craft producers and artisan cheese makers worldwide, they forge relationships with small farms and producers to bring you the finest cheese and specialty foods available anywhere. People never forget receiving one of these gift baskets! Have a hard-to-shop-for person? Looking for the perfect corporate gift? You really can't go wrong with a gift basket of hand-selected cheeses and authentic goodies (file under "something everyone loves!"). Available in every size and price for all the foodies on your list, they can customize a single basket, a bunch of baskets, or anything in between. Their corporate and business holiday gifts have been called "exquisitely unique". Shipping is also available, so as to make your holiday shopping all the easier!
LA Café by Festivities at Lillian August Design Center
32 Knight Street, Norwalk
www.lillianaugust.com/pages/la-cafe-by-festivities
LA Café by Festivities at the Lillian August Design Center offers some much needed "design fuel" to the holiday shopper this season. After all, great buying choices are best made when your body is nourished with fine food (uh huh!). And that is exactly what Executive Chef, Bill Kaliff of Festivities delivers. The lunch menu offers simple and delicious salads, sandwiches and tasty snacks all made with the best fresh and seasonal ingredients. The café space is chic, with all furnishings handpicked and styled by Lillian August. Pretty tabletop items—dishes, glasses, placemats, cutting boards and more—are positioned around the café to create an eclectic retail and food experience. It's the perfect place to pause for a break and get inspired to entertain and give more beautifully than ever before.
Palmer's Market
264 Heights Road, Darien
Giving food, seeking food...all with the help of Palmer's Market! Offering an enticing variety of gift baskets that contain all combinations of cheeses, crackers, salamis, fruits, dips, nuts, snack mixes, cookies, chocolates (do we need to go on?), your holiday recipients will be well-fed as they head into a new year. Prices for these baskets of yumminess start at $50. But wait, maybe a basket isn't quite what you were thinking of...so, maybe GO to Italy in search of tasty delights! Palmer's has teamed up with Italian importer, aTTavola, to bring you a unique, one-of-a-kind culinary experience. Brava! Go behind the scenes of traditional artisan food producers in their homes and workshops as a small group of about 12-15 people-listen to their stories, learn about the food they make and taste all of it along the way. Spend hands-on time in the kitchen and learn how to prepare a traditional Sicilian dinner. Dine at local restaurants, learn about the culture through sampling traditional dishes, and stay at unique 4/5 star hotels with top notch amenities and excellent service. Can you fit this in a stocking? Let's try.
Pinot's Palette
25 Harbor Point Road, Stamford
www.pinotspalette.com/stamford
If the object of your gifting seems to have tasted it all, why not give them the gift of a GREAT night out?! Give them a light-hearted, guided Painting Class at Pinot's Palette-Stamford where they can paint. And drink. And have fun! Pinot's Palette artists walk guests step by step through a featured painting for the evening. They provide everything needed to create a masterpiece that will be taken home, hung on the mantle and shown off to jealous friends. It's a bonus that they also have a great bar to lubricate the fun, friendly-but- service-driven staff and you can even bring whatever nibbles you like into the studio! These are not so much 'classes' as 'EVENTS', featuring terrific music, a fun atmosphere and specialty cocktails, wine & beer. At our studio your every artistic need is anticipated and every chance for fun—seized! Pinot's Palette Gift Cards can be used at any locations nationwide, so with new locations opening soon in Fairfield and Westchester Counties, that's a good thing! Gift Certificates for a night out are available on our website and may be emailed or mailed wherever you like. Classes are $45 for a 2-hour event or $55 for a 3-hour event:
Pop Shop
70 Sanford Street, Fairfield
Let it Pop! Let it Pop! Let it Pop! PopShop Holiday Market, a curated indoor and open-air pop-up market, will pop up December 6th at The Warehouse at Fairfield Theatre Co., from 10am to 3pm. Not to hit you with holiday pressure, but it's for one fabulous day only-don't miss it! Grab a cozy lunch from a crew of food trucks including: Chief Brody Banh Mi, Brick + Wood Pizza, Valencia Luncheria (mmm...emmmpanadas...)The Local Meatball. Then sip a cocktail or cold one from the indoor bar while you shop for everyone on your list. PopShop's vendors will be selling furniture, artwork, beauty products, jewelry, apparel and soy candles, some that even smell good enough to eat! So, pop in and support shopping local (with a full belly) this holiday season. Cheers!
Prospector Theater
25 Prospect Street, Ridgefield
The Prospector Theater is a non-profit theater providing meaningful employment to adults with disabilities. Our employees, known as Prospects, are encouraged to sparkle, shine, and turn their passions into professions! This unique theater even has the Star Bar and Heads' Up cafe; food selections will be coming soon, giving "dinner and movie" a whole new definition! Besides gift certificates, how about purchasing a personalized sidewalk brick which will grace the main entrance to the theater (move over Hollywood Walk-of-Stars!)? All brick gifts come with a certificate wrapped in a sparkly package. $500 (tax deductible donation). Email wishbook@prospectortheater.org to order your brick. Or maybe you'd like to give an "experience gift" like Usher For A Day, Behind-the Screen Projection Booth Tour or Concessionist For A Day! Check out their 2015 Wishbook for even more unique and fun gift ideas. www.prospectortheater.org/wish-book p.s.-You'll love the Gourmet Popcorn, too!
The Two Oh Three (203)
www.thetwoohthree.com
The Two Oh Three is a local lifestyle brand that sells high-quality, Connecticut-themed merchandise and apparel. Our products celebrate Southern Connecticut's iconic '203 area code' and provide customers with a tangible way to show their pride for this community! Go local! This homegrown start-up company was launched just over a year ago by a brother-sister duo. They believe that Connecticut is a small state with a lot to brag about and why not wear it on your sleeve (literally)? Maybe you have a special occasion coming up? Custom orders and designs are available upon request. This season's Holiday Collection is called "Home for the Holidays," and features '203 branded' apparel for all ages. Get yourself a little piece of HOME this holiday season!
Wusthof
333 Wilson Ave, Norwalk
www.wusthof.com/usa/Wusthof-Outlet-Store/index.jsp
When you think of a gift...do knives spring to mind? Well, they should. A good one is something that every cook should have and rarely do we find ourselves saying "Today, I'm going to buy a knife!". Give someone a great one this season (maybe a thank you dinner will follow)! A company with a rich heritage, WÜSTHOF of Solingen, Germany is one of the world's leading manufacturers of precision forged cutlery. As early as 1814, the company was listed in official documents of the Duchy of Berg. To this day, WÜSTHOF remains family owned and under the management of the seventh generation of ownership, Harald Wüsthof. First-class cutlery engineered with precision and quality, WÜSTHOF knives are among the finest in professional culinary tools. Check out the WÜSTHOF Outlet Store in Norwalk, CT and find a wide selection of display, discontinued and overstock models. Holiday hours will be every Saturday from November 28th through December 19th from 10am – 2pm. The December Holiday Sale will be December 3rd, 4th and 5th. Every customer will receive 20% off all products. Executive Chef Mike will be doing demos on Saturday, December 5th. www.wusthof.com/usa/Wusthof-Outlet-Store/index.jsp
Chef's Emporium
449 Boston Post Road, Orange
Why give only one bottle when you could give three, six or twelve months of gourmet olive oils and balsamic vinegars? Each month, your lucky recipient will be delighted by a different flavor of high-quality olive oil and balsamic along with mouth-watering recipes to go with them. This gift will include a personalized gift announcement and you can even choose which month you'd like the membership to begin! And by the way, these monthly selections are not available in national supermarkets—they're only available from Chef's Emporium Olive Oil & Balsamic Club (prices vary by length of membership). With 90 (90!) lush flavors—everything from Roasted Garlic Olive Oil to Meyer Lemon Olive Oil and from Fig Balsamic to Pumpkin Pie Balsamic and more—your tastebuds will never be the same. You will have officially ruined plain ol' olive oil and balsamic for your friends forever. Oh, the peril!
Guardians Farm
Southbury, CT and sold locally at select area farms and stores. Consult website.
Nigerian Dwarf Goats are pretty darned cute little buggers, but they also produce some pretty darned great body products. Well, they produce the milk that produces the great goods (I know you were following me). Crafted at Guardians Farms, this moisturizing, nutrient-rich, high fat-count milk is lovingly transformed into body lotions, soaps, sugar scrubs and lip balms that come in a nice range of fruity (cranberry, pumpkin, orchard...), holiday and nature-y scents. Since they are made using high quality natural oils, colors and paraben-free preservatives, we know that your skin will be as happy as a prancing dwarf goat. And yes, that's a good thing.
Gilbertie's Herb Gardens
7 Sylvan Lane, Westport
If there is a plant/food/nature-lover on your holiday shopping list, you would be remiss to not head straight to Gilberties! The new year will be coming up rosy with gifts like windowsill herb gardens (take that, cold harsh winter!), colorful gift boxes containing samplings of unique teas "For Tea's Sake", and Seed Sprouter kits for growing wee greens that add so much nice crunch and flavor to salads and sandwiches. I also stumbled on a gift that falls both in the unusual and super-cool category: the Maple Sugaring Starter Kit. Containing everything you need to tap a tree and wait for amber gold, you get buckets, lids, spiles, hooks, instructions (uh, yeah!), cheesecloth and even a drill bit. Tree not included but blissful, sugary sweet joy to follow in March!
Homefront Farmers
190 Lounsbury Road, Ridgefield
"...Teach a man to fish and you feed him for a lifetime"....or teach him to garden. Homefront Farmers design, build and maintain organic gardens in Fairfield County. Talk about the gift that keeps on giving! Have an organic garden built (even maintained and harvested, if you like) and reap the benefits. Offering a variety of garden styles, sizes and "a la carte gardening options", there is the optimal garden for you or your lucky gift recipient. Homefront Farmers happily share recipes and knowledge along the way so that great crop yields and tasty dishes are around the corner. Or in your backyard, as it may be.
Maltose Express
246 Main Street, Monroe
When you can't figure out what to buy someone, get them something that they can create themselves! Maltose Express has everything for your beer, wine, and cheese making endeavors. Does this sound like the culinary equivalent of climbling Mt. Everest? Believe it or not, it's not! And with Maltose's super-helpful, friendly staff and all the supplies, ingredients and books you can think of, homemade brews, vinos and cheese will soon be gracing a kitchen near you. Start basis and grow from there. This is the holiday gift that keeps giving and giving and giving....
She La La
281 Post Road East, Westport
120 Main Street, New Canaan
So tired of giving the same ol'-same ol' for a hostess gifts? Try a season of hostess gifts that are cheeky, fun, cute and memorable. And hey, probably good conversation starters too, for some of those, er, less-than-upbeat parties. Think preppy, plaid ice buckets, "Naughty" and "Nice" highball glasses (which will you be reaching for?) or Santa's helpers appetizer plates for all those delicious holiday calories. Maybe the cocktail table is begging for amusing cocktail napkins that read "Dear Santa, Yes, I was naughty this year and it was WORTH IT!" or "Proud to be permanently on the Naughty List!". If those don't get guests talking and giggling, there's no hope!
Tea with Tracey
16 Bank Street, Seymour
www.teawithtracy.squarespace.com
Know a tea lover or a Downton Abbey wannabe? Family-owned and operated Tea with Tracey will set up your Dowager Countess or Lord with everything needed to sip the perfect cup. Offering over 200 (there is a veritable wall of tea) of Tracy's own loose teas from the classic to the adventurous (cotton candy? Perfect for the wee sippers on your list!), every palate will be enchanted. Chai white tea, Bourbon Street Vanilla, Dreidel Dreidel Dreidel black tea, Gingersnap tea, Hawaiian Colada, you could try a new tea almost every day. They also carry blooming teas in flavors such as Peach Fairies, Mint Blossom and Guava Green, which make a simple cup of tea perfectly magical to behold. All manner of tea accoutrements and tea pots (vintage as well as new) are also available to make the perfect gift or why not make a date for one of their special events? Pinkies up!
---