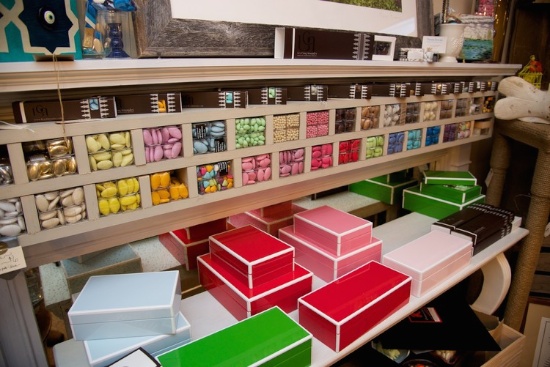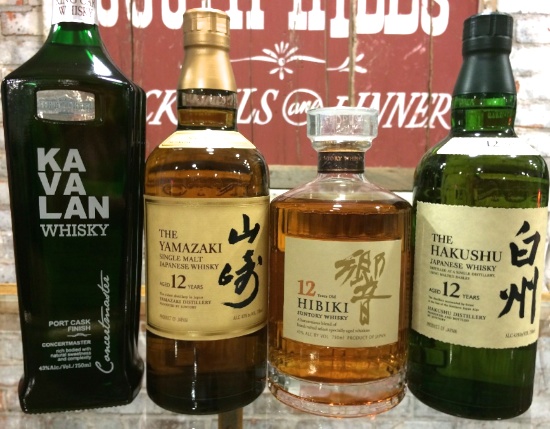 Remember that the happiest people are not those getting more, but those giving more.-H. Jackson Brown, Jr.
Gift giving-choosing a gift for another person that is resonant of their personality and interests-is a true art. How do we know this? We know this by the sheer number of Yankee Swap and White Elephant parties that we have all attended. You thought those salt and pepper shakers in the shape of ugly, primitive holiday carolers would be perfect for me...um, why? And thus, yet another odd gift enters the rotation of passed-along, re-gifted gifts. On the flip-side, we all hopefully have experienced the joy that comes when we do find that perfect gift. The thrill of watching the unwrapping and the smiles that follow! This holiday season, we would like to help you in your pursuit of That Perfect One....
We bring you the CTbites 2014 CT Food Lovers Gift Guide. Start shopping!
Back 40 Mercantile, Old Greenwich
264 Sound Beach Avenue, Old Greenwich
Have you ever heard yourself saying that you wish it "were like old times" and that you could simply go to one store for all good things? Well, at this neighborhood general store (with a deliciously modern flair, of course), it is. They stock everything, just like the ol' general stores used to! Housewares to toys, clothing, jewelry and food-everything has a story and there is a person behind each product. Local artisans producing organic and sustainable items are the highlight of this bustling, new establishment which already is feeling like a community center with everyone that it is attracting. Hand-crafted bowls and trays fashioned from fallen trees by Spencer Peterman for entertaining...Farmhouse Pottery from Vermont...heirloom recipe boxes...Red Bee Honey, Crown Maple Syrup. So much to delight! Purchase one for a special someone or assemble a few for a beautiful gift basket. You'll be happy to go back in time. www.back40mercantile.com
Shearwater Coffee Roasters, Trumbull
100 Corporate Drive, B106, Trumbull
Shearwater is the first and only USDA certified organic and fair-trade coffee roaster in Fairfield County, CT and we are lucky to have them! As a small-batch roaster that was recently recognized as one of America's Best New Coffee Roasters, Shearwater offers distinctive and premium single-origin organic coffees and blends from Central America, South America, East Africa and Indonesia. To thrill all those coffee-drinkers out there during this holiday season, they are featuring a rustic Shearwater wood gift box which holds three 12oz coffee bags of the purchasers choice ($70). They also have the Shearwater wood gift box with any two 12 oz. coffee bags and one Planetary Design Double-Shot French Press & Travel Mug ($85). It is easy to purchase online or, better yet, visit them at the roastery to pick out the perfect blends and taste...Nicaragua Jinotega, Ethiopia Homacho Waeno, Sumatra Takengon...while you do so! Sip and shop...how divine.www.shearwatercoffeeroasters.com.
Fairfield Cheese Company, Fairfield
2090 Post Road, Fairfield
Cheese. Honestly can you really ever go wrong with cheese? People never forget a Fairfield Cheese Company gift basket. Have a hard-to-shop-for person? Looking for the perfect corporate gift? A gift basket of hand-selected cheeses and authentic goodies is just the ticket. Each Fairfield Cheese Company gift is hand packed in their custom cheese crates and are ready for pick up, local delivery or shipping. One of their favorite crates to give this season is The New Englander ($105.00 + shipping), which is brimming with four artisan cheeses and a unique assortment of accompaniments all produced in the region, such as fig and almond spread, smoked pepperoni and chocolate. There is also the Gourmet VIP Crate ($65, includes shipping in the Continental U.S.). It is smaller but just as mighty with goodies crafted by American Producers like Jasper Hill cheese, chutney and more chocolate! Say cheese, baby! www.fairfieldcheese.com
Indulge by Mersene, Westport
22 Railroad Place, Westport
Step into this darling shop and you are greeted with a good dose of Southern Charm (courtesy of Mersene) and an amazing array of unique gifts and treats. If you thought this store is stocked during the year, you ain't seen nothing yet, honey, until you've seen it at holiday time! Their signature hatboxes are filled to the brim with all manner of goods, from serving boards, rustic cheese knives, flour sack tea towels to private label jam (to slather all over crisp crackers, yum!) and custom made burlap table runners. Or chocolates. And colorful almonds. Or pillows. Or picture frames. Or jewelry. Ok, we could go on and on. So many ways to personalize gifts for your special someones this holiday season and if you add a Peace Dove to these delightful hatboxes, a percentage will be sent to The Wounded Warrior Project. There's a gift you can feel great about giving. www.indulgebymersene.com
Le Rouge Chocolates, Westport
190 Main Street, Westport
A little bit of Indian. A little bit of French. A whole lot of Global. That is what LeRouge chocolates represent and where they take you-all over the world in several bites. And what delightful bites they are...flavors such as saffron, rose, lentil (lentil? yes!), apple pie, wasabi, ginger. No preservatives or artificial colors are present in any of these tasty gems and your taste buds will be singing such a happy tune. Offering gold-dusted dark chocolate Gelt, chocolate menorahs, French mendiants, wavy bars, and even cakes, these sweets will enliven your holidays. The perfect little gift for hostesses or friends has to be their "Skinny Bites"...adorable little boxes filled with 21 bite-sized pieces of dark chocolate with either an almond, cashew, or hazelnut. Satisfies...skinny-ily but oh-so decadently. Prices for boxed truffles (of your choosing) range from $5-$90. www.lerougebyaarti.com
Sweet Pistachio Patisserie, Stamford
Sweet Pistachio Patisserie specializes in 2-bite desserts and custom pastries using local and unique ingredients to create seasonal twists on classic treats. Some of this year's many delectable holiday offerings include distinctively packaged French macarons (oh la la!-ok, we had to say it), salted caramel chocolate cakes, handmade candy, oatmeal pie and even an at-home macaron making kit. Many of the Sweet Pistachio artisanal desserts are offered gluten-free, too, which leaves no one out of this sweet loop. Owner/chef Erin Emmett, a Stamford native, has honed her skills working in Paris, Michelin-starred Las Vegas restaurants, and NYC bakeries and now brings it all to Stamford and to you. This holiday season, Sweet Pistachio will be setting up several local pop-up shops, so check the website for dates and times. Orders and catering inquiries can be made on the website, www.sweetpistachio.com or by emailing Erin@sweetpistachio.com.
Nothin' But
Wheat-free, Dairy-free, and Egg-free. What's left, you ask? Oh, plenty! And just the good stuff! Nothin' But bars and cookies are made with only REAL ingredients and it's a short ingredient list at that. No yuck, no un-pronounceables. These are good-for-you and great-tasting stocking stuffers and hostess gifts! Or great gifts for teachers and co-workers. In contrast to the short ingredients list, the list goes on and on with who will enjoy these. Try the light and fresh Ginger Lemon Cashew with tea or even champagne (really!). Customer faves also include the Chocolate Coconut Almond and Peanut Butter Banana Chocolate (doing Elvis proud). Bet you didn't know that the Cherry Cranberry Almond cookies are a dreamy and quick appetizer when smeared with creamy goat cheese or that any of the cookies make flavorful crusts for your favorite cheesecake! This local Westport company is hoping to help stock your pantries with good, clean food that give you energy and smiles for all the seasons. Nothin' But...good. http://www.nothinbutfoodsstore.com
Olivette, Darien & Westport
1084 Post Road, Darien & 24 Railroad Place, Westport
In addition to the rows of gleaming, silver casks of wonderfully fresh Extra Virgin Olive Oil and Traditional Style Balsamic Vinegar, there are so many offerings for your favorite foodie at Olivette. Find numerous epicurean holiday gifts for the most discerning palates, corporate clients, and special hostesses (repeat invitations are sure to follow!).
Bergamot Olive Oil is a must give this holiday season. Confectionary whole fresh Bergamot oranges are crushed together with olives, adding regal notes of citrus to everything from winter salads to homemade chocolate sauce. Fig & Walnut Mattonelle cookies from Siena will satisfy any sweet tooth and chocolate lovers will delight in a Pralus Tropical Pyramid. Also consider giving Vermont Maple Balsamic vinegar, which combines two familiar ingredients, authentic Vermont maple syrup and our best-selling Traditional Dark Balsamic! Holy moly, bacon just met its match. www.olivettect.com
Saugatuck Grain and Grape, Westport
40 Railroad Place, Westport
If you've spent any times in bars/restaurants recently, you have probably noticed a few bottles of Japanese whisky on the shelves. Japanese whisky distilling, which uses malted barley from Scotland, has hit us here, right in the palate. As the traditional Scotch drinker yearns to stretch his wings, Japanese whisky has become a growing category. At Saugatuck Grain & Grape, they've been paying attention to the desires of their customers and are happy to offer this unique goodness. Currently, they are stocking Yamazaki, Hibiki, Hakushu and Nikka, which lie somewhere between Lowland and Speyside in style. Mostly, however, Grain and Grape describes them as delicate and perfumed with honeyed sweetness, as well as peated and smoky. For this holiday season, let them wrap you a bottle that the recipient of this unique gift won't soon forget. www.saugatuckgrainandgrape.com
Wusthof Knives, Norwalk
333 Wilson Ave, Norwalk
One does not generally think of knives when they think of the holidays, unless they are thinking of carving a certain bird. This outlet, though, will have you thinking about knives for gift-giving, too. You know the old saying about having the right tools for the right job? These will do the trick nicely and it will be the gift that keeps on giving. Wusthof of Solingen, Germany is celebrating their 200th anniversary this year and is one of the world's leading manufacturers of precision-forged cutlery. Among the finest in professional culinary tools, they are engineered with precision and quality. The many products at their outlet store in Norwalk are marked down 30%-70%. For the Holiday Sale (Dec 4-6), everything will be an additional 20% off, and every customer will also receive a free keychain knife sharpener with any purchase. Try the Classic 8" Cooks Knife...you can not go wrong with a classic. Your turkey won't know what hit it. www.wusthof.com
Saugatuck Craft Butchery Cooking Classes, Westport
For the meat lover in every family: Butchery 101 classes are offered for pork, beef, lamb and chicken. Each class is about two hours long, and emphasizes hands-on participation. We'll discuss Craft's philosophies on sourcing and sustainability, practice butchering knife skills and review basic animal anatomy. A Craft Butchery master butcher will lead a butchery demonstration, then hand over the reigns for each participant to experience breaking down a whole animal into retail cuts. Of course there will be meaty snacks, as well as 10% off any day-of, in-store purchase. Please wear comfortable clothes and sensible shoes (rubber soles are best) that you don't mind getting a bit meaty. The cost of the class is $100 per person, available to purchase online or in our shop. https://craftbutchery.com/
Fairfield County Chef's Table

Fairfield County has become ground zero for some of the region's best restaurants and chefs and Fairfield County Chef's Table captures the spirit of this exciting and diverse culinary landscape with over 50 recipes for the home cook and a behind-the-scenes look at chefs and restaurants, accompanied by stunning photography. The book is the ultimate gift and keepsake cookbook for friends, family, and clients who love all things food. fairfieldcountychefstable.com
---